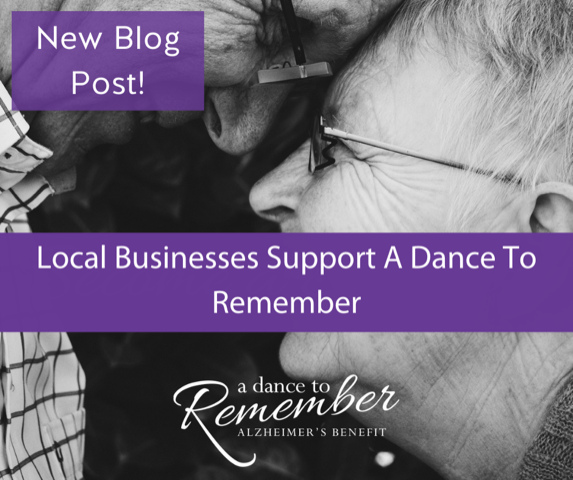 Did you know that there are more than 747,000 Canadians living with Alzheimer's or dementia, and that in the Niagara Region alone there are more than 10,000 people living with progressive dementia? It is likely that someone you know is living with or has a loved one who is living with this affliction and the number of cases continues to grow.
Working with vulnerable populations, we at Rose Hill Lane have seen firsthand the strain that an Alzheimer's, or dementia diagnosis, can cause for the patient and their loved ones. We know however, that with the right care and resources, Alzheimer's can become a very manageable aspect of one's aging process. This is why we are so grateful to the Alzheimer's Society for the work they do in providing quality support resources and services to people living with the disease and their families.  Also commendable is the tireless work they do to educate and engage the public in the nuances of this disease.
This is our third year hosting A Dance to Remember, benefitting the Alzheimer's Society of Niagara Region.  Although we are unable to hold our familiar soiree style event, we have pivoted to a virtual format where participants can enjoy live music, an online auction, a 50/50 draw while listening to inspiring stories from the safety of their homes.
Join us on Tuesday November 10th from 7 p.m. to 8 p.m. to take part in this year's virtual A Dance to Remember benefit. Tickets are only $10 and 100% of the proceeds from the event will be directed to the Alzheimer's Society of Niagara Region.
While COVID-19 has put a hold on gatherings, it has only increased the need to take care of our most vulnerable, and those living with Alzheimer's or dementia rank highly in that group. A Dance to Remember is an easy and fun way to do your part to help those whose lives are impacted by this terrible disease.
We are so thankful to have so many incredible sponsors/partners including
Bell
People Exchange
Commercial Residential Contracting
Boggios Pharmacies
Spark Niagara
Zoom Zoom Ride Share Niagara
Gemini Windows, Doors, and Siding
Padgett Business Services
There is still time to partner with us by becoming an event sponsor. We would love to talk to you about our various sponsorship opportunities and the impact it will make.
CLICK HERE for more information about the event, sponsorship opportunities and to purchase tickets.
We can't wait to see you next Tuesday!