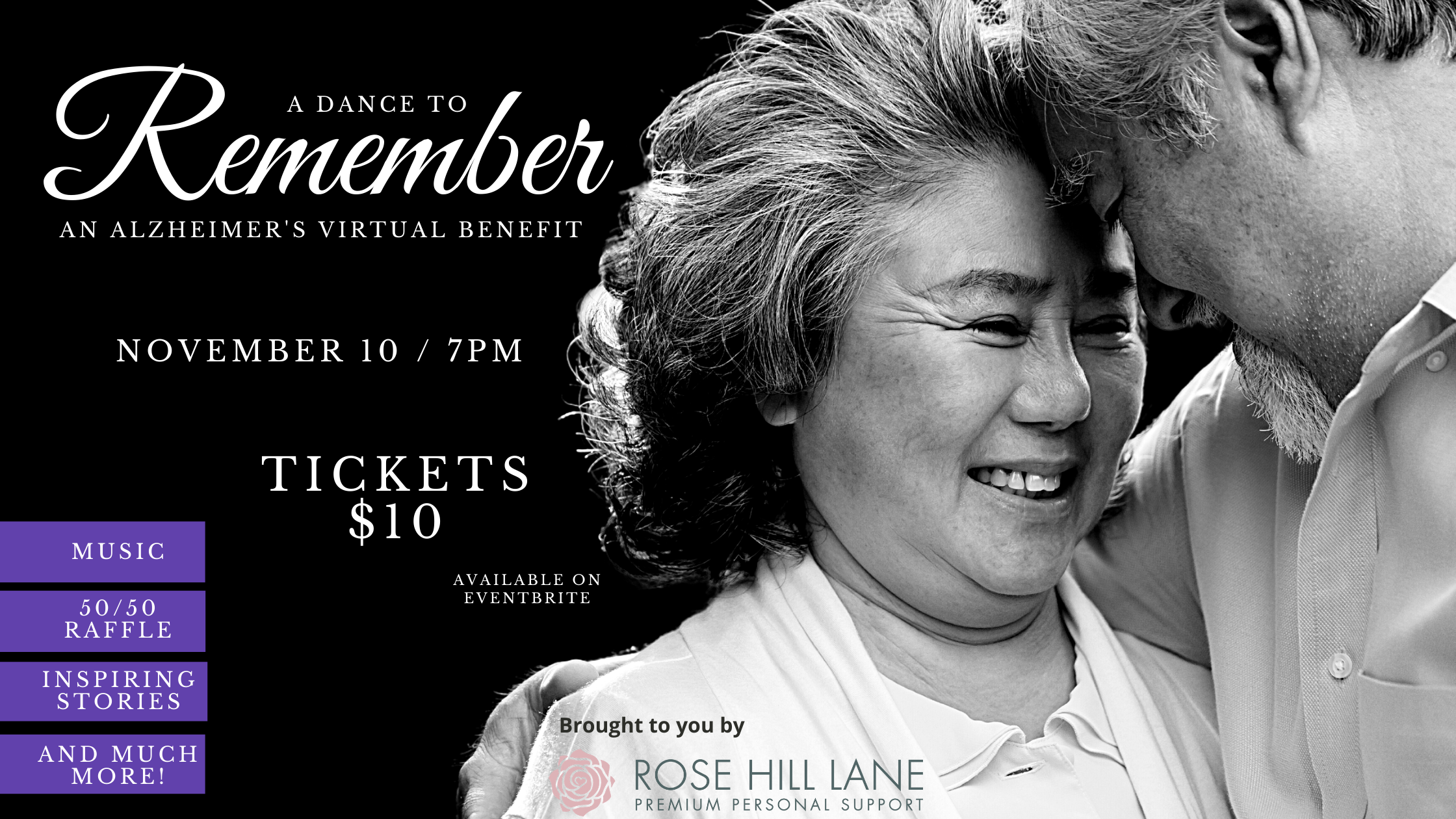 I'd love to invite you to be a part of the third annual A Dance To Remember fundraising event where 100% of the proceeds will be donated to the Alzheimer Society of Niagara Region.  Held VIRTUALLY on the evening of Tuesday November 10th at 7pm, attendees will be delighted with music, an online silent auction, a 50/50 draw, inspiring stories and so much more!  
We admire the Alzheimer Society for doing such great work. They advocate for and with people with dementia and their care partners living in the Niagara Region, and provide access to a diverse range of resources and supports throughout their difficult journey.   
As you know, the emergence of COVID19, brought to light the importance of taking care of our most vulnerable. And this population ranks amongst the highest! There are over 10,000 people in the Niagara Region experiencing a progressive dementia and the number of cases continues to grow.  Last year, they saw almost 2,200 new referrals and provided education and group programming to over 12,000 participants from the general public and healthcare field.  At any given time, over 600 families receive individualized outreach counselling and system navigation.  And the need keeps growing. 
 
A Dance to Remember is a great opportunity for you to join us as a sponsor and grow brand awareness for your business. Some of the opportunities include logo recognition, social media influence, complimentary event tickets and more. There are a number of limited sponsorship options in the attached package, however we are also graciously accepting prize donations for our online silent auction.  
If you're interested, please let us know and we'd be thrilled to accept the completed form from the last page of the attached sponsorship package. I will follow up with you shortly in case you have any questions. 
Thanks for your time and consideration. Our team is so excited to partner with you!